Garage Door Opener Installation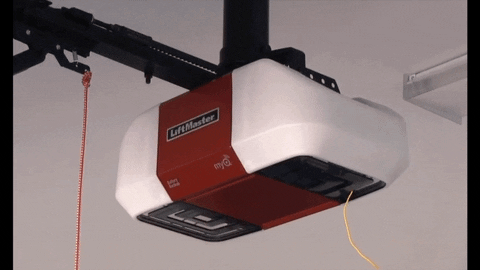 Automatic garage door openers are a great convenience, but they can also serve as a weak link in your garage security. Garage door openers are equipped with an emergency release lever, which usually has a cord hanging down. This lever is largely ignored until such time as you lose power and can no longer open the garage door automatically. Pull the lever down, though, and you can raise the door manually.
Garage Door Broken Spring Replacement
Garage door springs can break for a variety of reasons. Extreme heat or cold, for instance, can stress the springs to the point of breaking, or it could be that normal wear on older springs could cause them to break. Whatever the situation, a broken spring can render your garage door inoperable. Your door will not be able to open or close when a spring is broken, and you should stand clear of your door until a professional can assess the situation and correct it.
Garage Door Off Track Alignment
Garage doors fall off their track for a variety of reasons: sometimes someone accidentally runs into the door and dislodges it, and on other occasions time and wear have worn down cables rollers and other mechanisms beyond their use. If your garage door has jumped its track, do not attempt to move the door or reset it on your own. Doing so can be dangerous!




Call Bravo Garage Door Repair to get your garage door back on track quick.